Many of us were disappointed when Licensing Expo 2020 postponed to May 2021. We knew we would not meet with our colleagues and clients at the industry's biggest event (as well as missing out on an annual trip to Las Vegas!)
Flash forward- We were delighted to hear that even with physical networking impossible, Global Licensing Group/ Informa Markets and Licensing International came up with the wonderful way of making it all happen virtually! Licensing Week Virtual was born. Throughout the week of June 15 to 19, brand licensing industry professionals were elated to connect with each other again, even if it could only be online.
Licensing Week Virtual engaged industry enthusiasts on one platform, offering keynote sessions from executives of The Kraft Heinz Company; Viacom CBS Consumer Products; NFLPA; Kellogg's, Netflix, and Jewel Branding. Alongside, there were insightful and informative panel discussions fueled by The Brand Liaison, Global Icons, CAA- GBG, Seltzer Licensing Group and Dependable Solutions, Inc.
The show also featured virtual workout session with NFLPA, Virtual trivia and Licensing laughs, which were a real breath of fresh air.
Licensing Week Virtual was a productive week for the Dependable Solutions team, as we enjoyed our time connecting with colleagues and clients through the virtual network, as well as utilizing the matchmaking and networking opportunities to talk to industry peers.
Our team experienced an exciting ride through the event as we gained deeper insights into the challenges and opportunities in today's licensing industry and its changes in response to the uncertain times. As Licensing Week Virtual ended, here's our recap of how we enjoyed the event and our key takeaways from the virtual nature of the show:
Exploring Virtual Platform:
Licensing Week Virtual brought a new kind of trade-show experience for us as we adjusted to a virtual show floor with thousands of attendees. As a Gold sponsor for the day of Character & Entertainment, we hosted a virtual booth with 29 other brands, licensees, and professional services companies. We enjoyed preparing the virtual booth presented with multiple design options to choose from. The final booth was customized and brought a welcoming, fun look & feel, and supported easy navigation for our visitors, colleagues, and clients.
Our team found it valuable with the opportunity to chat with over a thousand visitors through the virtual portal, using the chat tool to network with many new people around the globe. When we needed a break, we took turns checking out the content from the keynotes and panel discussions.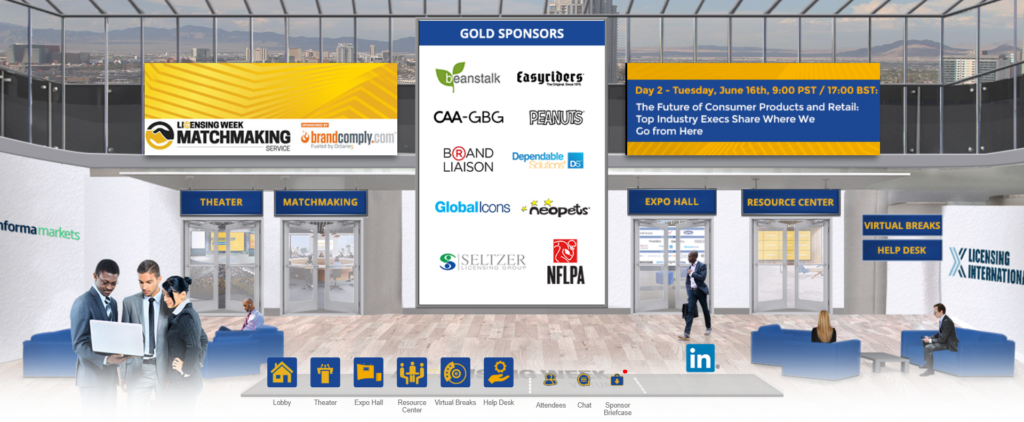 Good Old Matchmaking:
We also made great use of the show's Matchmaking service. The virtual nature of the matchmaking certainly was a different experience for us meeting over a video call in the matchmaking platform itself.  So even though we couldn't meet in person, we at least got to see one another. With the pandemic forcing organizations to migrate almost all of their communications online, matchmaking enabled us to make important connections and start some great new relationships.
What Do Licensees Want: Revisiting licensees' needs
Licensees are the life blood of the licensing eco- system. They are also the group who took the largest hit when most retail stores shut down worldwide due to COVID. Panel sessions during Licensing Week Virtual gave licensees several sessions to address issues and challenges they are encountering. We heard how licensees had to rapidly change how they do their business, pivot as quickly as possible, and focus on providing services such as direct-to-consumer shops.
We took opportunity to host a panel discussion with seasoned industry experts as panelists, namely Paul Cosaro from Picnic Time, Scott Goodfellow from P&G, Konrad Hoenig from Aquarius with our own Marty Malysz as the panel moderator.
Paul believes that licensors and licensees have a mutual goal: to make the consumers happy. To make everybody successful in that goal, he proposed that contracts need to be revisited: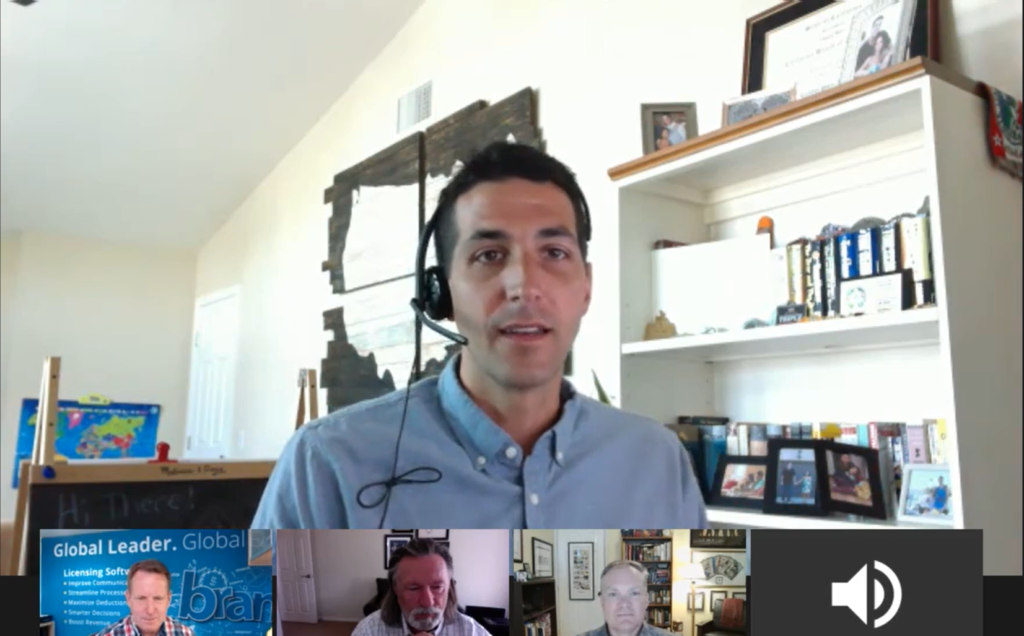 Contracts are becoming too convoluted and difficult to manage. Simplicity is what's important for us. Having to factor in all these different potential obstacles or contractual roadblocks when we're trying to put together a deal with one of these big retailers is a roadblock toward everyone being successful, states Cosaro.
During the insightful panel, Konrad also identified some additional potential issues licensees need to consider revisiting, such as traditional tariffs, manufacturing costs, and FOB rates.
Almost every aspect of our everyday lives was affected by COVID-19, including how we shop. As consumers adjust to the new reality of increasing online shopping, the change in buying habits will stay with us. E-commerce has become even more crucial for any product roll out.
Licensees also expressed their concern regarding their businesses surviving the challenges around the pandemic. They are simply trying to stay afloat while managing their partnerships with licensors, retailers, and manufacturers. The hope is that with timely communication and an understanding approach we can all get through this together.
Licensing  week virtual was a productive week for us. The virtual floor opened the door to connect with our colleagues, hear them speak about their expertise and knowledge in industry trends and (virtually) meet some new attendees for the first time. While we're hoping we can meet in person again in the not-so-distant future, LWV was a welcome way to connect in the meantime.